Companies today have endless ways to market themselves online. However, some strategies are more effective (and therefore more popular) than others. PPC advertising is one of these. Research has found that users click on PPC ads more often than any other form of digital advertising. So your company should make them a part of its broader B2B or B2C marketing strategy. But what are PPC ads, exactly? How do they impact the lead generation process? And what's the best way to use them? Dive into our PPC marketing tips to learn more.
What Is PPC Marketing?
PPC is an acronym that stands for Pay-Per-Click. It's a term that describes the practice of paying an advertising fee every time that a prospect clicks on an ad. It's a way to buy site visits instead of earning them organically (or alongside organic marketing efforts).
PPC ads are displayed on platforms, the most common of which is Google. Whenever you search for something with Google, the first few displays at the top of the page will usually be a PPC ad. These advertisements also exist on social media platforms, such as Facebook and Twitter.
How do PPC ads impact the lead generation process?
PPC ads can be a great way to get more people to visit your website. They can be hyper-targeted to focus exclusively on your target audience. You also only pay for them if they work.
Think of PPC ads as another tool you can use to accomplish your sales goals. Keep in mind that most companies using PPC ads do so alongside other B2B marketing strategies.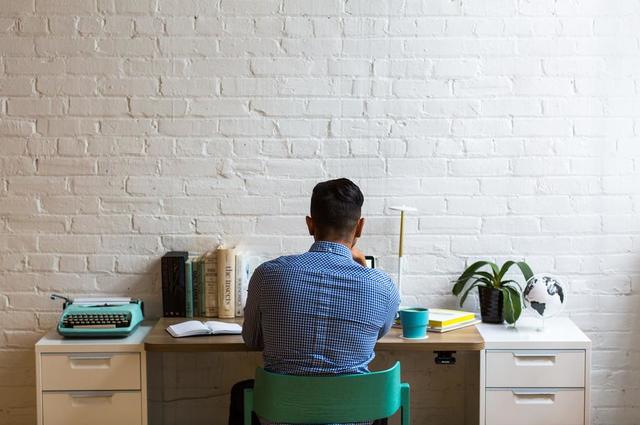 PPC Marketing Tips To Up Your Lead Generation Game
Optimize your bidding strategy
First thing's first. You need to figure out what you hope to get out of your PPC marketing campaign. Are you mostly focused on increasing traffic to your website? Or perhaps you want people to take a certain action once they get there.
Many different PPC bidding strategies can be effective. But you won't be able to maximize the impact of any of them if you don't know what you hope to achieve with your PPC marketing campaigns before bidding. Here are some of the options you should consider:
Conversion-based strategies like cost-per-acquisition and target return on ad spend
Click-based strategies like manual cost per click (CPC)
View-based strategies like cost per view bidding (CPV)
Use device targeting to your advantage
More than 274 million US residents regularly access the internet on a mobile device. With the right PPC strategy, you can appeal directly to this ever-growing user base.
To achieve this, you'll want to integrate mobile-only ads into your broader PPC strategy. These allow you to gear your content and calls to action to address mobile users' specific needs and preferences.
Make use of bid adjustments
If you're not using bid adjustments already – today's the day to start. These let you leverage your specialized market knowledge to improve the results of your B2B lead gen process.
Bid adjustments let you change how often your ads are shown based on factors like time and location. If you know that your target audience is only active between certain hours, you can adjust your bids to prioritize those hours with your PPC ads to generate more impact with each dollar you spend.
A/B test your ads and landing pages
A/B testing is a practice you should utilize in all of your B2B marketing strategies. The concept is very simple. It involves using two copies of the same ad with slight variations to test performance.
The goal is to figure out which parts of your PPC ads perform well and which parts need improvement. Ideally, you'll want to run A/B tests for the following four parts of your PPC ads:
Additionally, make sure that you A/B test your landing pages as well. These can also play a big role in the lead generation process.
Prioritize niche keywords over options with the highest traffic
It can be tempting to pursue the biggest, highest-traffic keywords in your industry. But doing so is rarely a good strategy. These keywords have an extremely competitive bidding process and can be very expensive to rank for.
A better strategy is to put your PPC lead generation dollars into high-performing niche keywords that you can consistently rank for without ruining your budget. For even better results, try to find a high-performing niche keyword to target for each stage of your ideal customer's buying process.
Know when to call it quits
The only way to determine whether a PPC ad works is to analyze the data it generates. As you look at the data for all of your PPC ads, it's important to regularly reassess what's working for your B2B marketing strategies and what's not.
For example, you might find that some of the keywords you're targeting are simply not giving you the ROI you would want from a PPC campaign.
It's okay to give under-performing a bit of runway if you think the downtrend is only temporary. But don't hang onto these for too long. Knowing when to step away from a poorly-performing ad is an important part of maximizing your marketing budget.
Never stop experimenting
Some companies have initial success with their PPC campaigns and then leave them untouched for years. Whatever you do…don't do this.
The PPC marketplace is constantly changing. What worked for you yesterday may not work again tomorrow. It's essential that you're consistently checking your data, noting any trends that you see, and making adjustments as necessary.
One way to do this is by continuously experimenting with new PPC ads. You never know if something is going to work for you until you try it. And if you don't experiment, you could miss out on your next big ad campaign.
Don't forget to create compelling PPC ads
So much of the lead generation process with PPC ads revolve around tracking data and manipulating platforms to rank as high as possible on them.
Those things are both super important. But they can sometimes distract from the fact that you still need to create PPC ads that your target audience will feel compelled to click on.
So make sure that you're still investing time in this. Ideally, your PPC ads will have clear and distinctive ad copy, attention-grabbing headlines, and great calls to action.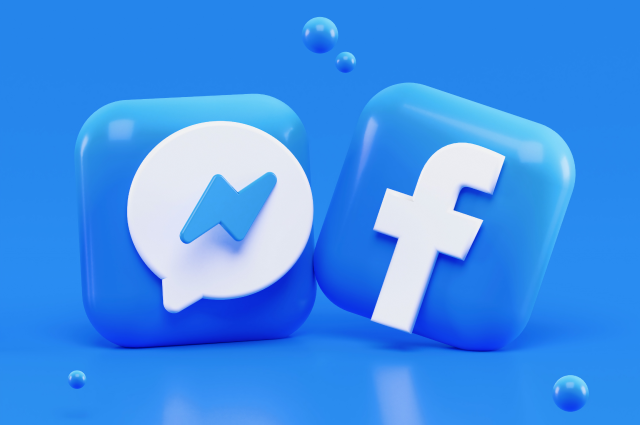 Consider other platforms besides Google
Google is the go-to place for PPC advertising. However, it's not the only platform at your disposal. Other options, such as Facebook Ads and Twitter Ads, can also be highly effective ways to reach your customers.
Twitter and Facebook's PPC offerings work in the same basic ways that Google's does. However, advertising on these platforms could be a good way to diversify your overall B2B marketing strategy by focusing on another segment of your target audience.
Be as precise as possible when defining your target audience
What makes PPC ads great is their ability to hyperfocus your marketing outreach to a very specific group of people. The more specific you can be here, the more bang you'll get out of every marketing buck you spend.
That's because the PPC ads you display will be hyper-targeted to a very niche group of people. You can even create several different target audience groups and display different PPC ads to each of them if you want to make your ads even more personalized.
Improve Your Marketing Strategies – And B2B Sales – With LeadLander
The majority of PPC ads are created to get more people to visit a company's website. However, you still need to convert your website visitors into paying customers. That's why you may want to consider investing in a powerful website analytics tool alongside your improved PPC ads.
LeadLander could be just what you need for this. Our platform helps generate a wealth of information about both known and anonymous website visitors. With Leadlander, you can easily see who's visiting your website, how they got there, and how they're interacting with your pages.
The data that our platform provides is used to improve your sales and marketing processes, optimize your website for better conversions, and retarget potential prospects across the internet.
LeadLander could be the missing ingredient to your B2B lead generation process for all of these reasons. So why not give the tool a chance? LeadLander is currently available for a free 14-day trial. You can visit our website to get started with it. No credit card is needed to sign up, and you're free to cancel at any time.