The vast majority of B2B companies start small and grow gradually over time. As your company begins earning more customers and growing, it's essential that you grow with it. This is a process called scaling. Scaling is essentially getting your business ready to grow – and to do that successfully, there are several areas you'll need to address. Marketing is one of the most important areas. If your B2B company scales its marketing efforts well, then you'll have access to a steady stream of new customers who can fuel your continued growth. That's why we put together the following list. It contains 15 B2B marketing tools for B2B startups that your company can use to scale its marketing efforts more effectively. Keep reading to learn more.
Marketing Tools For B2B Startups
A powerful website analytics tool
B2B marketing is all about finding new prospects for your sales staff – your website is one of the best places to find those leads. But you'll only be able to take advantage of the opportunities available through your website if you have a strong web analytics tool.
These tools will tell you who's visiting your website, how long they're spending, and even what pages they're looking at. This can give you all of the information you need to provide more personalized marketing content.
Your web analytics tool will gather the data you need to accomplish this automatically. It will do so regardless of how quickly you grow.
Chatbots
Chatbots are a great way to eliminate the number of questions your support staff has to answer. A study by IBM found that Chatbots can answer up to 80% of routine questions.
Adding one to your site could give your customers the information they need while also freeing up your customer service representatives to focus on your growth.
Drift offers a free option and lets you preview its automated chatbot on your site without needing to install anything. Landbot also provides a free plan for its no-code chatbot builder.
Social media, social media, and more social media
Social media is crucial to your company's growth. 4.2 billion people are active social media users, according to First Site Guide. That's a massive pool of opportunities for your company to take advantage of.
Start by creating accounts with the big three: Facebook, Instagram, and Twitter. You may also want to create a LinkedIn page and a Quora account. LinkedIn Groups are a popular way to connect directly to professionals in your industry.
The best part is, as your social media following grows, you'll never have to increase the amount of time you spend on it. You'll just reach more and more people with your messages, making this a great marketing tool for scaling a startup.
Email automation
Writing emails can be a huge time sink for your employees. But automating this process (to a certain degree) can free up loads of time for them to focus on your company's growth instead.
Create a system that automatically pushes out relevant emails to specific subscriber groups. Doing so will help you reach your marketing goals as you grow without having to continuously invest more time.
We mention Mailchimp below, but other top-rated email automation software includes Zoho Campaigns (free for up to 2,000 subscribers) and MailerLite, a great option for small businesses which integrates with WordPress, Zapier, and Shopify, among others.
Social media automation
Social media automation can help you get more out of your social media outreach while also freeing up your employees to focus on essential tasks. You can use it to schedule your posts in advance, speed up your response time, and curate content that your audience will love.
Buffer has a free option (note that it's only for up to three social channels and for one user), and Sprout Social has a 30-day free trial period.
Google Display Ads
Google Display Ads are an essential component of every modern company's marketing toolkit. These make it super easy to find new customers and engage with your existing ones. The service also provides automated targeting, which helps you connect directly with your highest-performing audiences automatically.
Mailchimp
Mailchimp is a great marketing tool for getting more out of your email outreach. You can use it to build email lists, test the effectiveness of different campaigns, and automate the email signup process for your prospects.
Like many of the other items on this list, Mailchimp is worth using because it automates important tasks that your employees would otherwise have to do on their own. That's the biggest benefit that you should be looking for while searching for the right B2B marketing tools.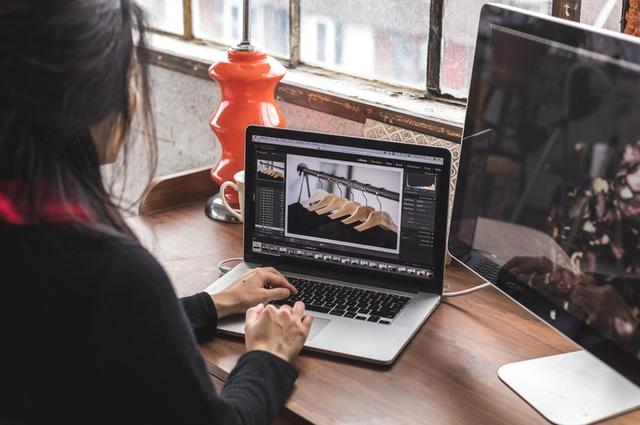 An engaging blog
Blogging can be a fantastic way to find new customers for your business. B2B marketers who blog get 67% more leads than those who don't. So it's absolutely something you should feature on your website.
But not any blog will do. You need to make sure that yours provides value to your target audience. You can deliver that value by creating high-quality posts that discuss intriguing concepts that are relevant to your industry. Also, consider taking industry-specific blog content to Medium to drive prospects back to your business and establish yourself as a thought leader in your space.
WordPress
Scaling your web offerings is a key part of getting your business ready for growth. Custom-made websites are great. But if you're going through a period of rapid growth, then you don't want to have to recode portions of it every few months.
You might use a service like WordPress instead. WordPress is a content management system that makes it easy to build and maintain a website. The best part is that it scales, so you won't have to worry about a thing.
It gets better though. With tools like Elementor, you can create WordPress sites even if you can't code. The website builder also offers built-in cloud hosting for WordPress, cutting out the need to find a third-party hosting service. 
A Youtube channel
Youtube is an underrated way for B2B companies to connect with new prospects. 54% of consumers want to see more video content from the brands they support. So why not give the people what they want?
By creating a Youtube presence, you'll open up another channel for your company to meet new leads. It's also a great way to establish your business as a leader in a particular niche.
An informative newsletter
Newsletters are a powerhouse of the digital marketing world. They're a fantastic way to create new relationships with leads and to strengthen existing ones.
Your newsletter should share information that your prospects will find valuable. And you should present it in a way that will engage your leads to keep them interested in what your company has to say.
Creating your newsletter will take the same amount of time, whether you're just beginning to grow or already expanding at a rapid pace. That makes them a perfect fit for B2B companies that are looking to scale.
HubSpot's tool seamlessly incorporates your business assets and lets you A/B test, while Moosend and Benchmark are good options for the non-technical.
Optimized web content
One marketing tool that you may not think as much about is your web content. But it plays a huge role in keeping your customers engaged with your website. Make sure that you take some time to optimize it in order to avoid missing out on any potential leads.
Facebook advertising
With more than 2.7 billion monthly active users, Facebook is still the best social media platform for marketing your B2B company. You can take advantage of the site's massive user base with Facebook advertising. It's a great way to get your business in front of more potential leads without having to necessarily commit to a bunch of extra work to make it happen.
Daily deals services
Deal sites like Groupon are severely underused. But they can be a fantastic way to get the attention of budget-minded B2B clients. You can offer a special deal to the users of one of these sites and watch as the leads come to you instead of the other around.
Webinars and ebooks
You'll find it much easier to follow up with new prospects if you have their basic information before attempting outreach. But the majority of leads won't just give this to you. Rather, you'll need to make it worth their while.
Webinars and ebooks are two of the best ways to do that. You can put these behind an information wall and tell your prospects that they have to give you an email address and basic information to access the content.
This is useful for scaling a B2B company because it will eliminate a good portion of the fact-gathering stage that your sales consultants have to go through with new clients.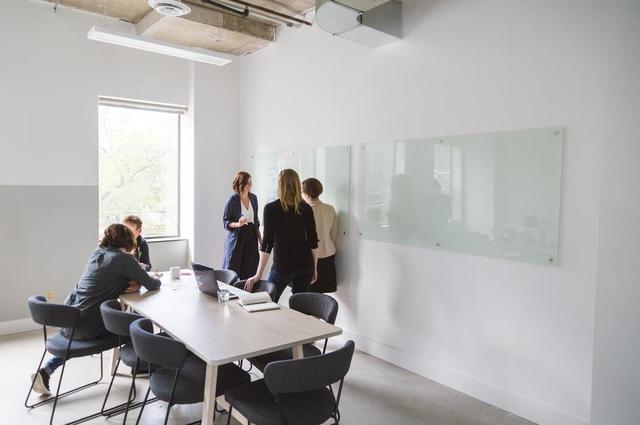 Scale Your B2B Startup With LeadLander
If you wanted just one takeaway strategy for scaling your B2B business, our advice would be to focus on the data that your website generates. The intel you gather will benefit both your marketing and sales processes. And as that becomes easier, growth will occur naturally.
Getting the most out of your web data is easier with LeadLander. Our platform gives you a wealth of information about both new and existing clients. With our tool, you can improve your pipeline accuracy, access dynamic visitor histories, and receive real-time alerts for prospects, among other features.
The best part is you don't have to pay a dime to try LeadLander for yourself. We're currently offering a free 14-day trial that will let you see just how much you can get out of our service.