Lead generation is an essential component of any business. It's especially important if you're a freelance web designer who works on their own – after all, the more leads you generate, the more income you'll earn. In that sense, learning how to successfully find and develop new prospects could be key to the lasting health of your freelance business. But common lead generation strategies can grow stale quickly. You may also feel as though you've hit a dead-end if you've been using the same strategies for a while. That's why in regards to how web designers generate leads, we've put together the following nine lead generation strategies. Keep reading to learn more.
9 Lead Generation Strategies For Web Designers
Teach what you know
If lead generation is your goal, then you should be creating and sharing educational content for free. Doing so is a fantastic way to get more traffic to your website. Not all of that traffic will turn into paying customers – but some of it almost certainly will.
For starters, pick the teaching method that feels most aligned with your skillset. For example, if you're a great speaker, then you could give live streaming a try, create YouTube videos, or host webinars on popular industry topics.
Blogging is another great way to share what you know with others. 77% of all internet users read blogs, so you could tap into a sizable source of new opportunities if you decide to go this route.
If you're unsure what to write about, think over some of the common questions that your clients ask. What are you constantly having to answer? Once you've identified that, put your answer into the form of a blog post and publish it on your website. Do this consistently and you could build your following consistently over time.
Start a newsletter
As you build out your content pipeline, you'll want to start coming up with ways to share your content among interested parties. Social media is one way to do this. But starting a newsletter can be even more effective.
If you put out valuable content, then people will happily give you their email addresses to receive your letter directly as soon as it's published. This is a great way to build relationships with new people.
The vast majority of people who sign up for your newsletter won't hire you on the spot. But they will have your name top-of-mind the next time they need web design work completed. That makes starting a newsletter one of the best lead generation strategies for web designers.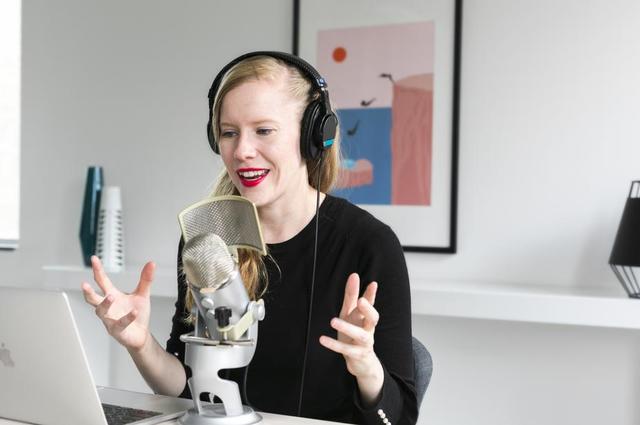 Go on a podcast tour
People listen to more podcasts than you might expect. About 144 million Americans listen to them with some regularity, which is more than half the US population over the age of 12. That's a massive pool of new opportunities for you to explore as a web designer.
Podcasts are a fantastic medium for expressing your unique expertise and point of view. As a web designer, you might be able to find podcasts that will have you on as a guest to discuss present-day trends in your industry.
Being a podcast guest allows you to benefit from this potential lead source without having to invest in creating your own show. If you need help finding the right podcasts to be a guest on, consider asking your clients what they listen to. Then make a pitch to the showrunners to see if they'll have you on for an episode. Chances are, you'll get the opportunity to make an impression on people who hire web designers like you.
Even if your podcast tour doesn't generate leads for you right away, it can still be very effective as a brand-developing mechanism. You can position yourself as a thought leader in the industry so that people remember your name the next time they need to hire a web designer.
Develop your case studies
You deliver impressive results for your clients all the time. But nobody will know exactly what you do for them if you keep the information to yourself. Instead, consider building out case studies that demonstrate your successes in an easy-to-follow way.
You could begin by summarizing the client you previously worked for and give a high-level overview of the problem they faced. Narrow in on the process you went through to solve that problem. Share anything that you learned from the experience and put the results that you delivered into meaningful terms. Of course, be sure to clear case studies like these with your clients, as some information might need to remain confidential.
Next, publish these case studies on your website. Include images so that potential clients can see what you've done in the past and how that might align with their needs in the future.
Become a specialist
General website designers face a lot of competition. If your lead generation strategies aren't working, it might be because you're not doing enough to stand out from the competition. One way to resolve this is to market yourself as a specialist in niche categories.
This could mean specializing in a particular vertical, such as websites for clothing stores or software companies. Or it could mean specializing in a horizontal service that can be done for clients across multiple industries. For instance, you could highlight your special skills as a Shopify store designer or as a creator of custom WordPress themes.
Doing this is a great way to market your services to a subsection of the broader web design market. There will be fewer potential clients in the niche areas you occupy, as well as less competition for their business.
Build valuable gateway content
Gateway content can be valuable when done correctly. It's essentially content that you give people access to for free in exchange for providing their information. For employees in most industries, this means putting together workshops, webinars, ebooks, and online courses. But web designers have some unique opportunities in this area.
For example, a web designer could put together a free grouping of website templates and themes that users can access in exchange for joining your email list. You could also put together some resource packs for the same purpose.
Form partnerships with other freelancers
Even the best web designers can't do everything for their clients. That's why you may want to look into forming partnerships with freelancers whose services complement your own; that could mean collaborating with copywriters or graphic designers.
As you connect with these freelancers, you'll build relationships. You can refer out work to one another and partner up on large projects. It could be a great new way to start winning new clients.
Work on side projects
It might sound counterintuitive to start working on another project if you're trying to generate leads for your main job, but that could be exactly what's needed to accomplish your goal.
Side projects give you the chance to explore something you're passionate about in ways that you wouldn't be able to do when working for a client. They're a great way to showcase your talent and expertise in specific areas.
If you really invest in a side project, the outcome may pay dividends. And when you share it with the world, it will take on a life of its own. Who knows, you may even turn a side project that you're passionate about into your new main gig.
Touch base with past clients
Most lead generation strategies are rightfully focused on finding and winning the business of new prospects. But you shouldn't neglect your previous clients entirely. They may have new web design projects available down the road – and you should be the one who gets the job.
Ensuring that could be as simple as sending out a follow-up email every so often. If you did a good job for the client, they should be happy to use you again, whenever they need you.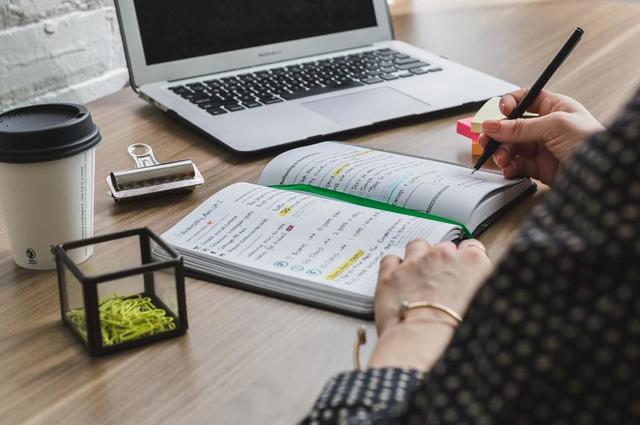 LeadLander Makes It Easier To Find And Take Advantage Of New Opportunities
How else can web designers generate leads? By turning your website into a powerful lead generation tool – LeadLander can help you do that.
Our service was designed to provide entrepreneurs and businesses with a wealth of information about their website visitors. You can use LeadLander to glean specific details about anonymous visitors, verify the interest of existing targets, and receive real-time alerts when prospects visit your website. With this information, you can refine your marketing strategies to meet the unique needs of every web visitor you receive.
So why not give LeadLander a shot? Doing so could be the key to unlocking the new opportunities you've been searching for.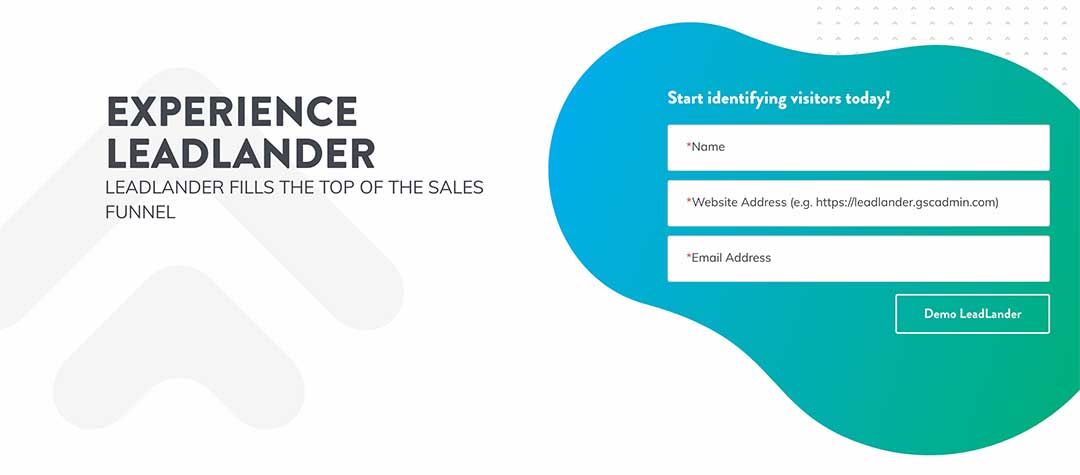 Getting started is easy. We're currently offering a free 14-day trial to everyone. You can sign up for it without having to give us your credit card information. Visit our website and fill out this short form to get started.