Updated August 17, 2022
There are multiple tactics you can use to work towards your sales goals for online marketing. But few strategies are as effective as a well-planned email marketing campaign.
Email marketing has an impressive $36 ROI for every $1 spent. That's the highest out of any digital marketing strategy.
But if you want to unlock the full potential of email, you need to nail your subject lines. Thankfully, there are a lot of tools out there that can help you out.
We put together this article to highlight the very best that this class of technology has to offer. Read to discover the top email subject line test tools for 2022 and beyond.
The value of a strong subject line
Before diving into the top subject line testing tools, let's review why prioritizing your subject lines is essential.
Data consistently shows that consumers are more likely to open specific types of subject lines than others. For example:
Subject lines with 50 characters or less lead to 12% higher open rates
75% higher click-through rates than subject lines with more characters
47% of email recipients open email based on the subject line
69% of email recipients report email as spam based on the subject line alone
Stats like these show a straightforward correlation between the effectiveness of your email subject lines and how likely the emails you send are to drive consumer engagement with your company.
Best practices for email subject lines
You can use tools to craft more compelling subject lines. But it'll be easier for you to do that efficiently if you start with better subject lines.
In other words, you should have a good understanding of the best practices for email subject lines before looking for technology to help you take yours to the next level.
Here are the best ways to make your subject lines stand out:
Use personalization as much as possible
Using your reader's first name makes them feel seen and valued. Alternatively, you might mention a personal interest of theirs, like college basketball, Persian cats, or matcha lattes. Be as specific as you can.
Another way to personalize a subject heading is by knowing a special date, like a birthday or anniversary. A birthday coupon is a good way to show your potential customer that you know them and you care.
Finally, mention their transaction history. Send an email with a subject line with a product that relates to the products and services they already love.
Keep subject lines short and sweet
It's essential to grab your recipient's attention in the first instant. Keep your subject line less than 50 words and make every word count.
Use numbers to increase your open rate
Email platform Campaign Monitor proved that subject lines with one or more numerals had a 57% higher open rate than those subject lines without numbers. Try something like "… in 60 minutes or less" or "Our 3-step plan to…"
Use powerful language and action verbs
Your readers receive dozens of emails a day… subject lines can't be cliché or boring. Use a hook that captures recipients' attention and makes them want to learn more. Here are some powerful words and phrases you might use…
· "Alert"
· "Update"
· "Don't open this email!"
· "Free"
· "New"
· Special"
· "Uh-oh"
· "We need to talk…"
Create a sense of urgency
Make it clear with your subject line that the enclosed content is time-sensitive. Use phrases like "act fast" or words like "countdown" to create a sense of urgency.
Be earnest – not spammy
Urgency and powerful language are important, but you don't want to come off too aggressive. Avoid over-capitalization and loud punctuation, and avoid sales phrases like "Don't Miss Out – Buy Right Now!" Even one salesy headline can land all of your emails in the spam folder forever. Instead, focus on tempting your prospects with real value – try headlines like "Are you tired of dealing with [common problem here]?" or "Learn how to [desirable skill here]."
Espouse admiration
Most people would like to be admired, valued, or recognized. You can appeal to this human trait by promising admiration to your prospects, for example: "Try this Skincare Routine to Look Youthful, Dewy and Glowing" or "Want to Look Clever at Work? Try This." Similar motivating words include "knockout," "confident," "super-human," "genius," "head-turning," "impressive," "jaw-dropping," "stunning," or "successful."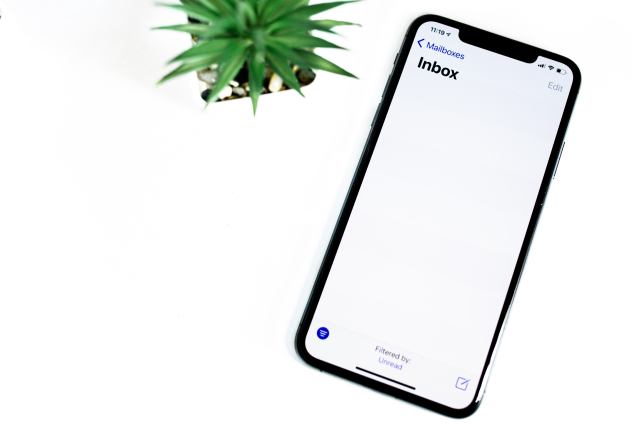 How tools can help you optimize your email subject lines
Once you've grasped the basics of crafting a good email subject line, you can utilize the tools to improve yours. These can help you out in a few different ways.
First, there are many tools that will give you a grade for the overall strength of your copy.
These tools typically compare your email subject line to a database of millions of subject lines from real emails. Then, your subject line is matched to previous subject lines that are similar, and the tool predicts your likelihood of success based on the success of the former.
There are also subject line tester tools that will tell you how likely your emails are to be marked as spam based on the subject line. This tool can save you from getting marked by ISPs as a spam sender, which would seriously damage your email marketing campaigns in the future.
The best email subject line test tools for 2022
There are lots of different tools you can use to assess the quality of your email subject lines. But the following have some of the most influential and user-friendly features on the market. And the best news is that you can use most of the tools on this list for free.
Mizy
Mizy by Automizy stands out among email subject line test tools with its AI-powered system. It uses deep learning to analyze databases of email subject lines and their success rates.
Then, it uses that information to help you put together a subject line that will give you the best chance of succeeding. The best part is, it's free.
Send Check It
Send Check It is another helpful tool that should be on your radar. Its claim to fame uses 16 different criteria to analyze and score your copy.
That means you don't just get an overall grade for your email subject line when you use this tool. You also get more specific information about the particular parts of your subject line that could use improvement.
This could make it easier for you to fix subject lines that aren't up to par, mainly because it provides criteria that other checkers don't, including:
Personalization
Emojis
If the word 'free' appears
Punctuation
Test Subject
Test Subject is an email subject line tool by Zurb. Its main purpose is to show you what your subject line will look like on different types of devices.
For instance, with Test Subject, you can instantly see how a subject line will look to both a user of the latest iPhone and the iPhone 7. That way, you can make sure your subject lines are optimized for readers across every user device.
Email Subject Line Grader
If you're looking for a straightforward score that tells you exactly how your subject line copy looks, then Email Subject Line Grader by Net Atlantic could be your best bet. It gives you a score based on the overall effectiveness of your copy, its length, and the types of words you use.
It'll even tell you how to punch up your subject line by suggesting you use more emotion in your subject line.
Spam Check
The worst-case scenario for your email marketing plan is if your messages are delivered to your users' spam folders. Those users will not see your emails, but you could also get marked as a sender of spam by internet service providers.
This creates a situation where all of your emails immediately go to a recipient's spam box – even if you take steps to fix your subject lines.
You need a tool like Spam Check before you send out too many emails. It tells you whether anything in your subject line will trigger spam filters so you can fix those words before they lead to more serious problems for your digital marketing scheme.
Touchstone
Touchstone is a powerful email subject line test tool that does everything you want this type of technology to do. The big difference between it and other options is its built-in database of more than 21 billion emails.
When you sign up for Touchstone, you get access to that database so that you can perform various types of analyses with it. This can give you a wealth of information about your email subject lines and what they should include.
But unlike the other options on this list, you will need to pay for Touchstone. It's split into three pricing tiers, ranging from $69 to $297 based on the features that you get access to.
SubjectLine.com
SubjectLine.com is another great option if you're looking for a freer way to assess the effectiveness of your email subject lines.
It gives you an easy-to-understand overall score for each subject line that you submit. Then, it'll tell you where you've lost points and what you can do to resolve the issue.
Hemingway App
There are dozens of factors to keep in mind while composing the perfect subject line. If you're not seeing the open rates you want, consider the structure, word balance, and sentiment of your subject lines.
The Hemingway App tests one of the most critical aspects of your subject line – its readability! Ernest Hemingway was known for his straightforward writing style, and this appropriately-named app will ensure your subject line and copy are easy to read.
Emotional Marketing Value Headline Analyzer
This free tool from The Advanced Marketing Institute will tell you if your headline is intellectually, emotionally, or spiritually appealing. The Emotional Marketing Value Headline Analyzer uses proprietary technology to give your headline an Emotional Marketing Value (EMV) score.
According to The Advanced Marketing Institute:
Intellectual words are effective when offering products that require careful evaluation
Emotional words are best when trying to inspire strong emotional reactions
Spiritual words are the most powerful because they influence people on a deep emotional level
Armed with this information, you can tweak your headlines to make them more attractive to the right audience.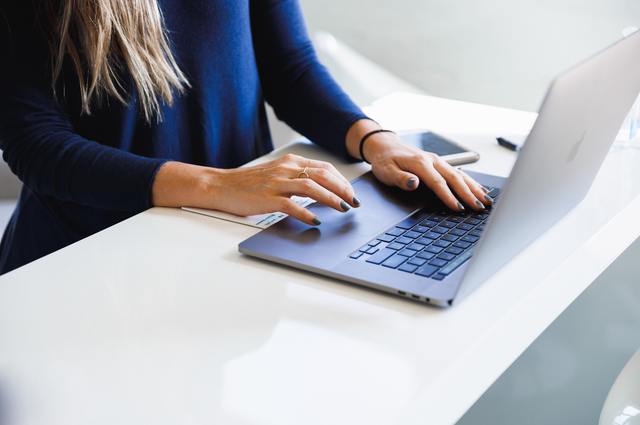 LeadLander can help you get the data you need to enhance your digital marketing
LeadLander offers website visitor tracking software that helps you get the data you need to write more compelling email subject lines.
With our software, you can easily see who's visiting your site and how they're interacting with it. Use that intel to create emails with subject lines that speak directly to your lead's interests and goals.
Research shows that personalized email subject lines can boost open rates by 50% and click-through rates by 58%. And with LeadLander, it becomes much easier to bring effective personalization to your email subject lines.
Sign up for a free 14-day trial of LeadLander today to experience the value we provide.
Related Reading
---