Consistently reaching your desired sales results is a challenge – arguably, THE challenge – and consistency is only achieved through the right strategies. But what you may not consider is how certain sales strategies can have a huge impact on your lead process – and may boost your lead numbers. Choosing the right sales approach can impact both your current conversion rate and your conversion rate with future leads. So read on to learn:
Why sales strategies matter
How picking the right sales strategies can increase the future leads you generate
Eight specific strategies you can employ to get more out of your sales cycle
Why Adopt A Sales Strategy At All?
In life and business, it's rarely a good idea to simply wing the things that matter. That's why adopting a sales strategy is so important – doing so will help you prepare for your sales discussions with prospects.
You can use your sales strategy as a guideline to follow every time you speak with a lead – and improve your rate of success by noting and measuring your tactics.
How your sales strategy helps you boost your lead numbers
Choosing the right sales strategy can also have a significant impact on your lead generation process. One of the best sources of new leads is existing clients. Existing clients can help you with your sales process in the future by providing you with high-value referrals.
It stands to reason, then, that the more clients you win, the more fruitful your lead generation process will be. With that in mind, let's take a look at eight sales strategies that will help you win more clients and, ultimately, more leads to work with in the future.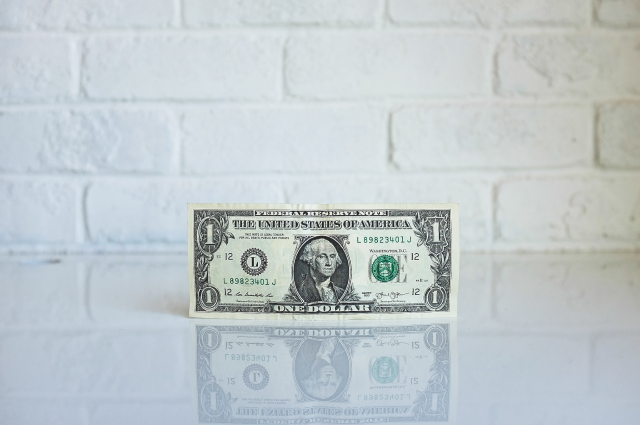 8 Sales Strategies To Boost Your Lead Numbers
Start small
Who you target with your sales strategy can be just as important as the strategy you use. You may be able to improve your results significantly by focusing on lead generation in a niche market instead of in-industry.
There are a few reasons why you'd want to do this. First, you'll address companies that all have the same pain points and needs. That means you'll be delivering a different version of the same pitch to every lead you encounter.
This will help you perfect your pitch much faster than if you were delivering different pitches to each of your leads.
Work on being flexible
Each lead you meet will have their own unique needs and circumstances. You can prepare to respond to many of these while researching the prospect. But there will always be something unexpected for you to deal with that you simply can't prepare for. So be flexible.
And to be flexible, you need to know your company's products or services inside and out. If you completely understand every aspect of your service, then you're going to be able to frame it in a positive light no matter what unexpected question your prospects ask. Doing this could positively impact your lead generation process.
For instance, the Brooks Group conducted a study that analyzed personality type as it relates to sales success. They found that flexibility was the key quality that grouped the successful salespeople in the study together. Their research suggests that the following types of flexibility are most valuable in a sales context:
Being able to adjust your personality to the unique demands of each situation
Displaying the ability to mirror the personality of your prospect
Not forcing any particular pace or conversational style on a lead
Approaching every prospect with an open mind
Looking for a single point of similarity with a new prospect and using it
Take advantage of all of the tools at your disposal
Lead generation is a complex process that doesn't always deliver the results you want. But you don't have to do it alone. Instead, take advantage of the many available tools to help you. You'll get much more out of your sales strategy.
For example, you can use LeadLander to validate interest from cold calls, improve the accuracy of your sales pipeline, and discover new leads that you haven't even met yet. Using the platform can simplify both your lead generation process and your sales work.
CRMs are another tool you should look into if you're not already using one. These make it very easy to manage your customer relationships on an individual-by-individual level. SalesForce is king for enterprise clients, while Pipedrive may be a better option for managing relationships with small to medium-sized companies.
You might even try using sales acceleration software. Companies like SalesLoft and Outreach make tools that provide in-depth analytics, which can speed are designed to enable you to speed up your sales process. And if you can work through more clients in the same amount of time without sacrificing your effectiveness, you could see huge gains in your conversion numbers.
Focus on connecting with decision-makers
When you're dealing with a large or even a mid-sized company, you're rarely going to get to speak with a decision-maker during your first phone call. However, the outcome of your sales outreach will depend on whether you're able to convince the decision-maker that what you're selling is worth paying for.
That's why it's important to focus your efforts on reaching an organization's decision-makers. You can do that by:
Calling at the beginning or end of the workday
Doing your research before calling (so that you know who the decision-maker you want to reach is)
Working on your ability to connect with gatekeepers
Being able to quickly and accurately describe what makes your product an ideal fit for the company
Tell a story
You might have the best product or service in the world, but a prospect still may not buy from you if they don't connect with who you are and what you can do for them.
That's why story-telling is so important to your lead generation and sales processes. When you do it well, you help the lead intuitively understand what makes your company the right partner for them.
Without a good story, you risk alienating the prospect by relying too heavily on facts and figures. Even if those facts and figures are incredible, you still need to bring them to life with a good story if you want to maximize the potential of your sales process.
To tell a successful story, you need a few key elements. Here are some questions that you should ask yourself while coming up with your story:
Who is your main character?
What problems or challenges are they facing?
How do they overcome those challenges to resolve their problem?
Can you articulate their problem in a concise problem statement?
But before you dive into building out all of these points, it's important to think about what you want the takeaway of the story to be.
You'll want your takeaway to be that your product helped the client resolve an issue or problem. The goal is to get the prospect thinking that, if the product worked for a previous client with similar characteristics, then it will work for them.
Once you establish your takeaway, you can build backward to create a compelling story that captives your audience and helps you accomplish your business goals.
Take feedback from prospects to heart
Nobody is perfect. Even after years of practice, even the best salespeople still make the occasional mistake. But you can choose how you respond to mistakes.
If a prospect tells you they weren't impressed with a component of your pitch, listen to them. Take what they say to heart and consider whether it's something you need to work on for the future. Feedback from leads is an excellent opportunity for growth.
Don't stop until you get a definitive answer
It can be difficult to bring your A-game to a meeting or a phone call with a prospect that you don't think is all that interested in what you have to say. However, you mustn't give up – even if they've already signaled that they're not likely to buy from you.
The best salespeople are often simply the ones who are the most persistent. You should continue making your best pitch to every prospect you speak with until they give you a decisive 'no.' Be sure to keep in touch with every lead you meet who gave you a "maybe" until they've closed the door on you completely.
Use real-world examples
Real-world examples are a bit like telling a story. You should use them on every lead you speak with to showcase exactly how your product or service makes a difference. By doing so, you give your prospect a clear image of exactly how you can help them.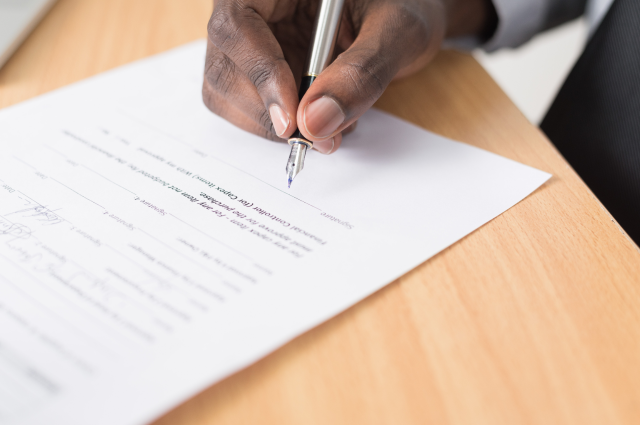 Use LeadLander To Win More Clients And More Leads
LeadLander is a platform designed to boost the impact of both your inbound and outbound sales and marketing efforts. It tells you everything you need to know about who's visiting your website, how they're interacting with it, and where they're coming from.
You can use the data that LeadLander provides to discover new leads and interact with existing ones in more meaningful ways. The best part is, all of this is automated. You can just log into the platform and see all of the data you need to improve in a simple, easy-to-follow format.

Visit our website to sign up for a trial and learn more about what we can do to help.