Marketing your products and services to business clients can be a challenge. The needs of companies are constantly evolving. And you need to be able to customize the approach and sales tools that you use for every client you pursue. This can create a ton of work for your sales department. Fortunately, there are a few tactics you can tap into to boost your B2B sales.
With a streamlined approach, you can simplify the sales process while also converting more of your leads into paying customers – keep reading to learn how.
B2B Sales Challenges
Before diving into what you can do to optimize your B2B sales approach, it's worth spending some time looking at the challenges that you'll face while selling to business clients. Let's explore a few of the most common ones.
First calls are largely ineffective
We don't get a second chance to make a first impression. So it might be disheartening to learn that 69% of prospective B2B clients report their needs aren't met during the first phone call.
Sure, some or even many of these prospects will agree to a deal in the long-term. But when you fail to convert immediately, you open the door to losing the prospect to a competitor.
One way to fix this is by gathering more information about your prospects before you reach out to them. If you know exactly what the potential client is looking for before you call them, then you're much more likely to convert the sale during the first phone call. More information on how to achieve this is included below.
Sales emails are mostly ignored
If first phone calls aren't a great way of converting B2B sales, you might consider pivoting to a web-based strategy that relies on email marketing campaigns. But this isn't the best strategy either. Only 24% of sales emails are actually opened. That means the vast majority of the emails that you send out will be ignored completely.
Of course, an even smaller percentage will result in any communications between your company and the business that you're attempting to sell your products to. So although you can use email marketing as part of a broader strategy, simply sending out generic emails to all of your prospects every so often won't get it done.
Prospects aren't the best fit for your product or service
Most companies that participate in B2B sales today cast too wide of a net. Research has found that only 50% of a company's B2B prospects are actually a good fit for what they sell. That means you could be wasting as much as half of our B2B sales efforts on clients who won't buy from you because they have no need for what you're selling.
The solution to this problem is to spend a bit more time and energy on narrowing down your lead list. Sales tools like LeadLander can help you gather the information that you need to do this.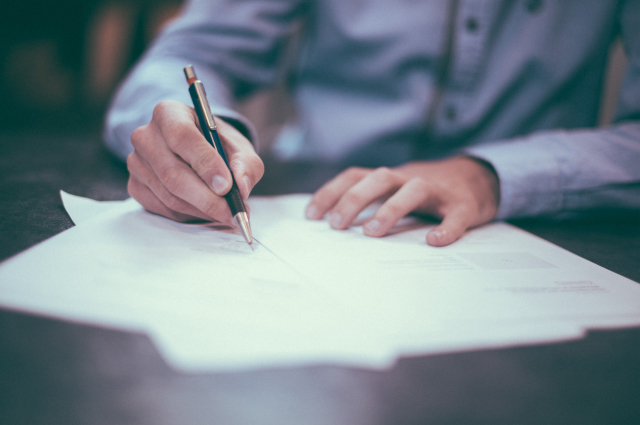 Five Strategies to Boost Your B2B Sales
Now that we understand what makes the B2B sales process such a challenge, let's turn our attention to some solutions. Here are five concrete steps that your company can take to start getting more out of its B2B sales cycle.
Become a thought leader
A recent study found that 60% of B2B buyers aren't ready to even talk to a salesperson until they've done some research on their own. So more than half of the prospects that you reach out to might not even be ready to hear from you yet. But that doesn't mean you should ignore this group.
Instead, speak to them in the way that they want to be spoken to. Create and publish the information that your prospects will want to read about before speaking to a salesperson. You can do that by building out a blog on your website or by getting more active on your social media accounts.
The goal is to position your company as a resource that interested parties can turn to in order to gather more information about your industry. If you do this, then your company's name will be the first that pops into a prospect's mind when they're ready to talk sales.
Invest in your website
It's never been more important to have a great website. That fact is supported by this statistic: 71% of B2B businesses think an easy-to-use website is a valuable selling feature. This makes complete sense.
Companies have dozens of options to choose from when deciding where to make their next purchase. Even if you have the best product or the best service, you need to make it as easy as possible for your customers to learn about it and purchase it from you. If your website is hard to navigate, why wouldn't a prospect just go to another one?
So, if you haven't already, put some time and energy into creating a great website. Doing so will help you convert the prospects that you attract.
Start using videos
Many B2B products and services are complex, technical, and a bit boring to read about. Instead of creating long articles covering all of the tiny details of your products, consider making demo videos instead. 4 in 5 customers believe that they're helpful and 43% of customers want to see more videos from marketers.
Overall, video is a more engaging way to interact with your prospects – and to get your message across.
For example, you can use videos to provide prospects with a clear overview of how to use your product or service. You can also create an explainer video, showcasing who your company is, what it does, and how it does it.
Videos can also be an effective means of drawing in new prospects that you might not have found otherwise. You can film humorous videos that target a large audience to get them thinking about your product.
You can even create video testimonials from previous clients. This is an excellent way to convey the quality of your service to prospects. It helps those who are considering buying from you to connect with the benefits that your service provides on a more in-depth level.
Consider investing in SEO marketing
There are other ways to boost your B2B sales. You can either improve your odds of closing a sale with a prospect or you can get more prospects. The most successful companies do both.
SEO marketing is a means of getting more prospects interested in your company and what it offers. It helps you to attract potential clients who might not have heard of you otherwise.
93% of online experiences begin with a search engine. SEO marketing involves targeting the keywords that people who might be interested in your product commonly type into a search engine. If you rank for the keywords, then your company's pages will pop up when someone searches for the term that you target.
If you can get good at SEO marketing (or hire someone to help you with it) then you could quickly see your number of prospects increase significantly. Having more opportunities to pursue will allow you to focus on the most promising, thereby giving you a great chance of increasing your overall B2B sales.
Use B2B sales tools like lead generators
There are many resources available to help companies get the most out of their B2B sales process. These B2B sales tools can help you attract more prospects, learn more about them, and convert them into paying customers at a higher rate.
Lead generators are an excellent example of this. Using one will optimize both your inbound and outbound sales processes.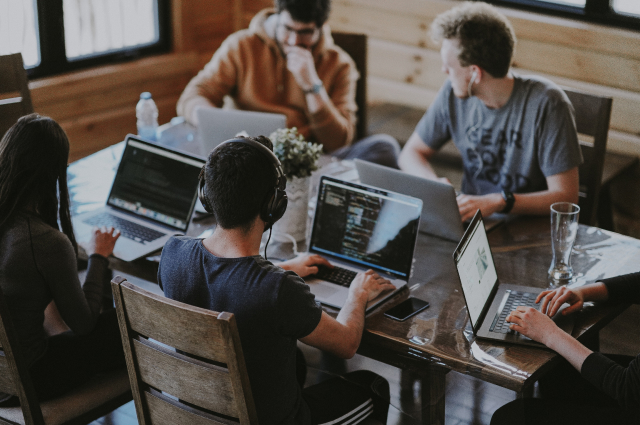 LeadLander Can Help
If you think a lead generator might work for your company, then consider LeadLander. We help companies win more customers faster than our competitors. Leadlander achieves this in a few ways.
First, our platform provides the best, highest-quality data to our clients. It will tell you who's been visiting your website, what pages they're looking at, and which company they work for. You can do a lot with this information. For example, our tool will help you:
Identify new prospects
Determine which of your leads are most promising
Figure out which parts of your website are working and which aren't
Learn everything that you need to know about your prospects to close the sale
Our tool provides you with a ton of information. But our platform also makes it incredibly easy to sift through all of this information to find what matters most. It was designed to be used across the entire sales organization and features straightforward displays, tools, and settings options to facilitate that.
If you're ready to boost your B2B sales, consider LeadLander. We're offering a free 14-day trial that lets you experience the LeadLander difference – no credit card information required.
Visit us online to get started with your free trial today.