With 98% of website visitors leaving unidentified, learning how to convert anonymous website visitors into actionable sales leads is absolutely essential to driving sales and valuing marketing teams.

At the end of the day, without identifying and pursuing anonymous website visitors, what's the point in driving website traffic in the first place? The thousands spent on google search and social media ads, the tens of thousands spent on the SEO specialist, the hundreds of thousands spent on the marketing team….what's the point if we're only tracking 2% of website visitors?
Why don't we make the marketing team look a little better, give your hungry sales team a proper meal, and convert your website into a revenue-generating sales tool? In this article, I will cover the following:
How to create effective engagement points on your website
The best website visitor tracking software and how to use it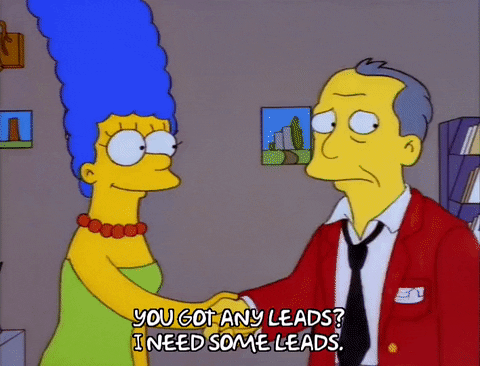 Create Engagement Points
Perhaps the most obvious, cheapest, and yet most overlooked way to actively convert website visitors is creating proper engagement points. While many companies litter their website with disorganized email signups, it is important yours adhere to the following rules:
Stand Out
Ensure your email signup is high up on the visual hierarchy of the page – whether because of its size, color, or imagery.
De-clutter site layout and streamline site navigation. Avoid using tacky, flashy banners or drop-down menus, and focus the visitor's attention on what matters.
Offer Value
Website visitors can be hesitant to just give away their email, so it is important to tell them what they are getting in return.
Provide a discount or free trial, being as specific as possible. You can even tell them how often you will contact them, how long their trial will last, or about future campaigns. Including a blog doesn't hurt either, it will add 'free' value and keep visitors on your site longer. You can even exploit your naive, doe-eyed interns to do all the work.
Establish Your Credibility
You've almost reeled these skittish visitors in. The final step is to establish credibility.
Let them know you're legitimate by adding a testimonial, or by letting them know they are joining the '1,000 +' people who also receive these emails.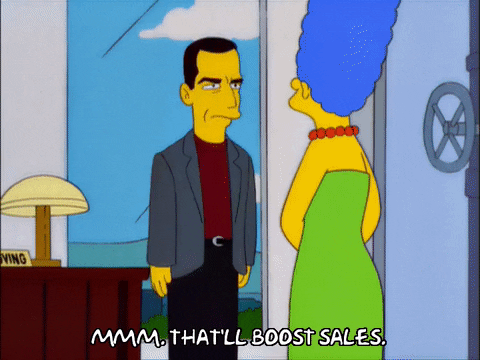 We recommend your engagement points (assuming they adhere to the above rules…) take the form of the following:
Quizzes, Polls, Surveys
Chatbots
Offering Free Trials and Discounts
Take Advantage of Website Visitor Tracking Software
Ah, the website visitor tracker, a severely underestimated, underused tool that transforms websites into revenue-generating sales tools overnight. This is by far the most effective way to quickly identify website visitors, and, assuming you are using a well-developed service, provides actionable leads daily to your sales team.
While many companies offer some version of website visitor tracking, most fail to provide extensive, reliable, actionable information, and simply piggyback off of the google analytics platform and create little added value.
LeadLander, on the other hand, utilizes its own software, allowing the platform to identify more leads than competitors, provide detailed website visitor information (in real-time), create customizable feedback, and keep your sales team fed with a steady stream of instant, daily, and weekly emails identifying actionable, qualified leads. This platform speeds up the sales cycle, fills up the sales funnel, and aligns the marketing and sales team in perfect harmony. Here are some more highlights of Leadlander's platform that not only ensure visitor identification but also provide actionable and consistent sales leads:
Powerful, Intuitive Dashboard

With information readily available at your fingertips including recent visiting companies and in some cases, recent individual visitors, you have a snapshot overview of who's visiting your website.
Detailed Website Visitor Information, In Real-Time

LeadLander provides specific details about each visitor on your website, their journey through your website pages, as well as company details including website, address, and phone number. This powerful information arms sales, business development, and marketing teams with the strategic insight to focus on their prospecting and lead follow up initiatives to maximize sales opportunities.
Identify your Highest Valued Website Pages

With LeadLander, you are able to identify the pages most viewed by your website visitors to validate the success of your inbound and outbound marketing automation efforts.
Instant, Daily, and Weekly Email Notifications

From instant email alerts when tagged companies visit your website to daily summaries of website visitors and weekly summary reports, receive real-time email notifications containing valuable information without ever logging into the system.
LeadLander not only identifies potential clients but actively arms your sales team with a wealth of information to target potential customers. However, if not paired with a proper sales process or follow up strategy, having leads in your inbox won't necessarily convert to sales and revenue.
Conclusion
Well, there you have it: The SEO specialist is now seeming a lot more useful, your marketing efforts are actually converting into sales and revenue, and your website has become a revenue-generating sales tool, not just a flashy thing you show your friends when they ask where you work. Your well-designed engagement points are encouraging conversion, and you are taking advantage of Leadlander to fill up your sales funnels. Get on out there, land some sales, and give me some stock options later. Happy hunting!